Meet Minx the Manx! October 16th 2010

Hi! My name is Minx, and I'm a Manx cross. I'm about 2 years old, but I'm not sure (humans abandoned me, you see, and I don't know my date of birth). A kind lady rescued me when I was only 24 hours from dying. She took really, really good care of me: I got the little operation to sterilize me, and I got needles to make sure I stayed healthy. Unfortunately, because I was so sick when I was found, I have digestive issues, so I need special food. And because I was in the wild for so long, you also have to keep my food very regulated because I will eat just about anything that you leave out on a counter. I'm also a cat who needs to be alone in your home - I don't really like other cats, although I don't know about dogs. And I don't recommend that I be adopted in a home with very young children, 'cuz I can be a little touchy sometimes. I'm generally very affectionate, if dominant. The human who cares for me now already has several cats, and she knows that, while I am a cuddly little guy, I prefer being alone with my humans. She's really sorry she has to let me go, but it's for my good as well as the good of her other cats. She wants a modest adoption fee for me, but my medical records are available and I come with some food. Here's my picture for you to drool over! (do note my eyes are both green, just the Flash from the camera gives me that startling appearance).

For further info please contact my human: Dael at : dael@ca.inter.net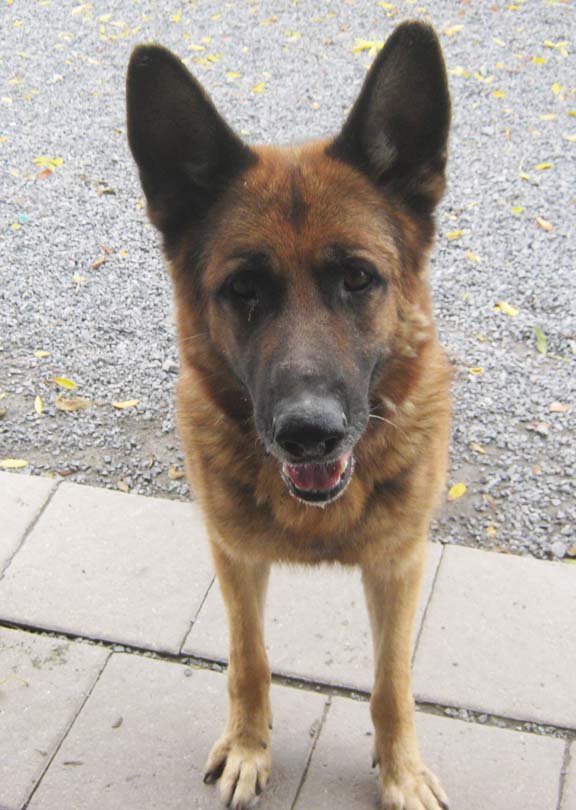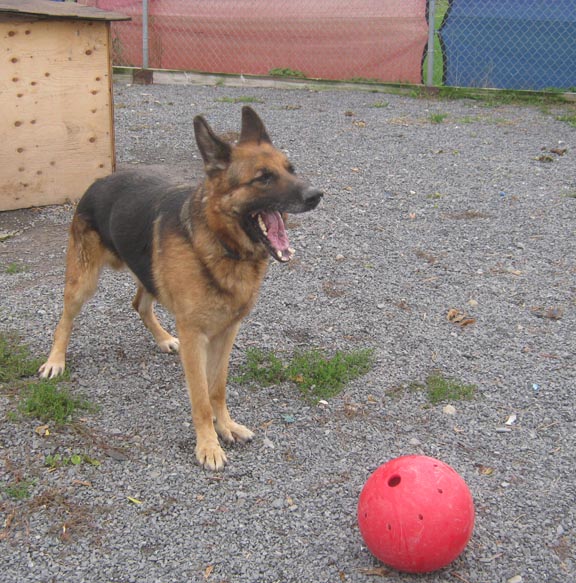 "My name is Zento and I am a 6 year old castrated male German shepherd.....I spent the first 5 years of my life living in a car, in a scrap yard....I was rescued from my life as a guard dog but nobody wanted me in their home so I have been living in a boarding facility for the past 6 months.. I don't want to live in a cage anymore...I see other dogs come and go and I long to be able to leave too. I want to play in the park and sleep on a couch with a human companion .I would really love to have a home.....I am sad and lonely...and I have done nothing wrong . If someone could just give me a chance, with time and patience I am sure we will grow to love each other.

An awesome rescue in the USA have agreed to take me but only when they have room.....which could be only in a year, maybe two. I do not think I can wait that long , my life is short

I will do anything for a home.....Can anyone help me?????? PLEASE "

if anyone can please help this poor fellow please contact

Rose
www.refugerr.org
The Canadian H.E.A.R.T (HorsE and Animal Rescue Team)
http://www.canadianheart.org/
thecanadianh.e.a.r.t@hotmail.com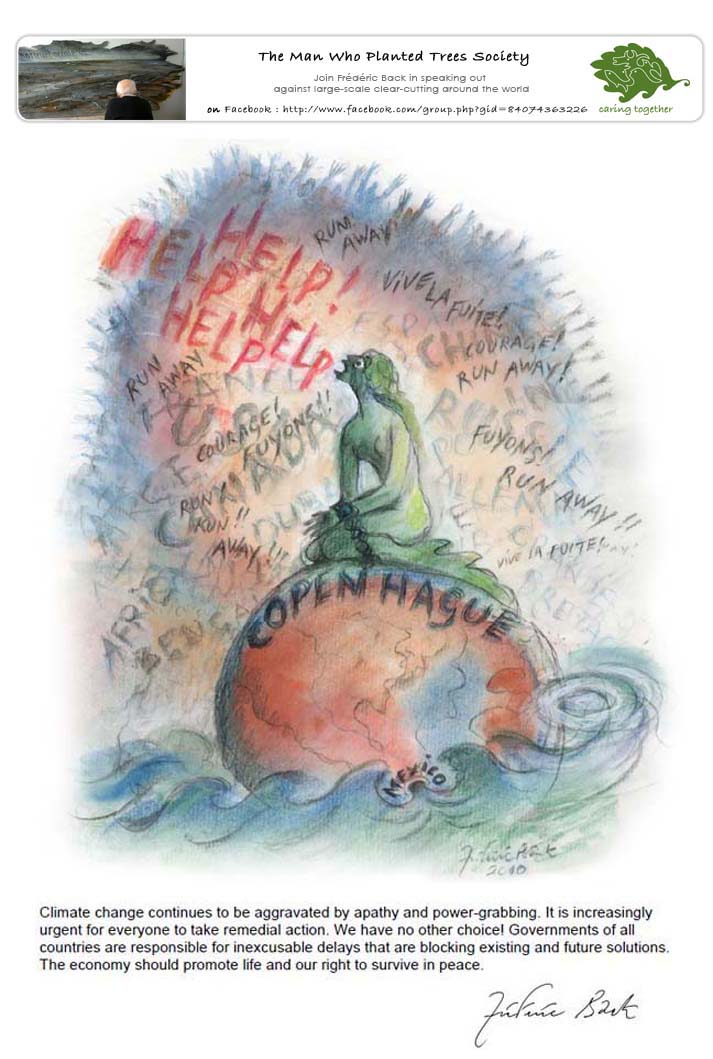 This letter went out in the SQDA Bulletin that you may have received this week
Posted October 31st 2009.
Dear members, here below In .PDF a letter to print, sign and sent to the Premier of Alberta bringing to his attention the plight of the wild horses in Alberta.
In addition to all the other indignities these beautiful wild creatures are subjected to by the hands of man including being caught for the purpose of sending them to the abattoir for their meat_ but they are now also the prey of some human (s) who are shooting them it would seem, just for some form of twisted entertainment.
In September of this year, another equine cadaver was found, bringing the body count up to 30 known deaths. If you wish to do something about the current situation, we suggest you write your own letter to the Premiers of Alberta and of Canada.
For further information about the subject or to send a donation to a group that is actively doing something about the problem and the welfare of Alberta wild horses in general: Wild
Horses of Alberta Society (W.H.O.A.S.), www.wildhorsesofalberta.com
Ph: 403-556-6167 , Box 70022, Olds, AB, T2H 0A3

Click here to download the document for printing.
THE LETTER
Office of the Premier Attn: Premier Stelmach
Room 307, Legislature Bldg
10800 - 9th Ave Edmonton, AB T5K 2B6
Office of the Prime Minister Attn: Prime Minister Harper
80 Wellington St. Ottawa, ON K I A 0A2

Dear Premier Stelmach and Prime Minister Harper;
On April 28, 2009 three wild horses were found shot to death in the Foothills of Central Alberta. These were a pregnant mare, her yearling colt and a young stud. The colt was shot in the chest and ran up a hill for about 100 feet before collapsing. The stud had been shot in the stomach, and suffered a long agonizing death. His head was caught between two trees when he fell. The mare looked ready to foal within a day or two, and appeared to have gone into labour after she was shot, as her birthing sack was visible when she was found.
The RCMP and wildlife authorities are investigating the killings. It is believed that these horses were shot from a nearby road with a high-powered rifle. The death of these four, which includes the unborn foal, raises the total of 29 wild horses found shot since 2002*. How many others have been killed and not discovered or reported is anyone's guess.
Senseless violence perpetrated against wild horses is a common occurrence in some parts of the USA, as exemplified in the 1998 "Reno Massacre" in Nevada, where thirty-four mustangs were gunned down. Canadians have come to think of our country as a kinder and gentler place the USA, maybe some what naively, but well in sync with the worlds perception of Canada. Considering that after all these deaths no one has ever been identified and charged with the crime, it is not difficult to perceive .a conspiracy of silence and a disconcerting lack of determination and political will on the part of those investigating these events.
Back in the 1960's Sable Island off the cost of Nova Scotia became a federally protected reserve for the wild horses whereas, in Alberta, they are deemed feral and covered under the Stray Animals Act. Why the difference in treatment? In regards to the horses being labelled feral by the provincial and federal governments what studies have been done to prove that they are indeed feral (domestic escapee's) and not wild?
Furthermore, there have been horse bones found in Ontario, Alberta and Saskatchewan which are deemed to be 800 years old or older. The most recent find in the Yukon shows a horse that is radiocarbon dated 26,280 ± 210 years BP. Hence this makes the horses indisputably indigenous, to not only Alberta, but North America as well. In spite of all these scientific findings the federal and provincial governments still classify these horses as non-native. This biased attitude is totally unscientific, illogical, and unacceptable, please explain.
As a concerned citizen I am submitting this letter to express my grave concern and that of thousands of others over these senseless acts of violence, which lead to the unconscionable deaths of these unique creatures. 1 am imploring the federal and provincial governments to do the right thing and reclassify the Alberta wild horses as a distinct species, with their own special status, with protection comparable to that of other wildlife species, free of capture, harassment, abuse and death at the hands of man. I look forward to your response.
In September 2009, another cadaver was found, death determined to be due to gunshots, bringing the known equine body count up to 30.
Signé / signed. (P.S. Inclure adresse pour assurer crédibilité / Include address for credibility)
WINTER TIME INFORMATION


Here are some Christmas gift giving ideas from the SQDA.


Offer a loved one a membership to the SQDA.

Volunteer your time to a local pound or shelter over the holidays; they are especially busy at this time of the year. In the name of the animals the SQDA thanks you for the gift of your time.


Do you have extra or leftover animal accessories such as: collars, leashes, baskets, blankets, toys, food, litter, chew toys, etc? Donate them to a pet Shelter or to a Pound (The SQDA lists a few Shelters and Pounds on our home page, but please note this list is just an indication of a few of the Shelters and Pounds out there, donate where you will, but please give!).

How about making a donation to an animal welfare cause, group, Pound or Shelter in the name of a loved one.


Did you know that you can act as a sponsor to foster an exotic animal? For yourself or for a loved one. Sort-a-kind of like the sponsor of a foster child living in a foreign country program. Just to name one, the Quebec Fauna Foundation has an « adopt a chimp » program. Please look up their web site for details: http://www.faunafoundation.org/


Or closer to home, how about sponsoring a horse? Your sponsorship would help pay towards the chosen animal's expenses, which include: feed, supplements, blankets, grooming products, vet bills, blacksmith, etc. It also pays for the upkeep of the pastures, shelters, and barns, which in turn benefits all the residents. http://www.refugerr.org

Do you know somebody who has a cat, which is not neutered or spayed and lets the feline roam freely outside? If this person can't afford to pay for a spay or neuter, how about offering this as a Christmas present to them? Please get their authorization first before you do anything to their companion animal!! You will also be saving lives with this gesture!

Do you know someone who has a dog and they have trouble getting out, either because they have mobility problems or because of age restrictions? How about offering to walk their dog occasionally! Not only will the person be thankful to you, but you will get some exercise and the dog will adore you for it! Please remember to keep the dog on a leash and to pick up its deposits, in this way the neighbourhood will also be thankful to you!!

The SQDA wishes you the merriest of times and the best of health and much serenity over the holiday season.


Toni Andrea Belschner
764 boul. Union
Laval, Qc, H7X 1X6
Tél: 450-969-1919
Fax: 450-969-9257
courriel/email: tabelschner@yahoo.ca
Wherever you live in Canada, if you wish to see a list of shelters and pounds nearest you, please go to http://www.adoptananimal.ca/

A directory of almost 900 pounds and shelters across Canada.

For people residing in the greater Montreal area, wishing to adopt an animal or trying to find a lost pet, the SQDA encourages you to contact the following Pounds and Shelters, please note this list is not exclusive.
ARE YOU TRAVELLING WITH YOUR PET? AND YOU DON`T KNOW WHERE YOUR DOG OR CAT WILL BE WELCOME, PLEASE CHECK OUT THE FOLLOWING FOR A LISTING OF OVER
25,000 PLACES AROUND THE WORLD WHERE REX OR FLUFFIE ARE MORE THAN WELCOME.
ARE YOU TRAVELLING WITH YOUR PET? AND YOU DON`T KNOW WHERE YOUR DOG OR CAT WILL BE WELCOME, PLEASE CHECK OUT THE FOLLOWING FOR A LISTING OF OVER
25,000 PLACES AROUND THE WORLD WHERE REX OR FLUFFIE ARE MORE THAN WELCOME.
Do you have any suggestions ?

Please contact us.
S Q D A

The Quebec Society for the Defence of Animals.

Office and Mailing address:
QSDA, 2287. avenue Old Orchard, bureau 4
Montréal (Québec)
H4A 3A7

roits d'auteur © 2008
Produit par: Design-infoguide411.com
Dernière révision: 2008